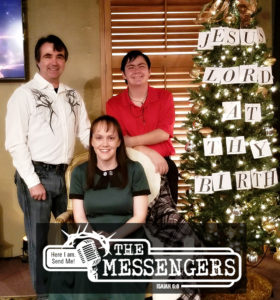 We are Marcus, Tricia and Logan Draper and we have been entrusted with The Messengers Ministry by God. We are normal people doing God's will by simply listening and obeying His Word. We are a Bible believing family and we record Audio Teachings about lessons we have learned from God. We welcome everyone.
Please feel free to contact us from our 'Contact Us' page in the menu above. You can also follow us on social media to the right side of the page under "Follow Us"
We are glad that you stopped by. Come journey with us and have FUN by learning more of the will of God.